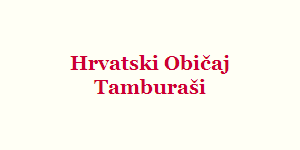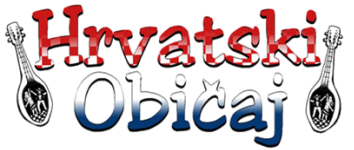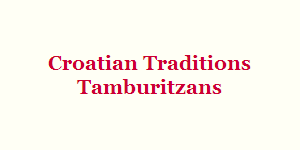 Links
Learn More
Multimedia
Tell Your Friends
Other Sites
Other Events
Past Kolo Nights
Past Dance Parties
This site was launched on March 21, 2009 with support from the Mandolin Cafe.
Variable 'date_local' cannot be evaluated

Board of Directors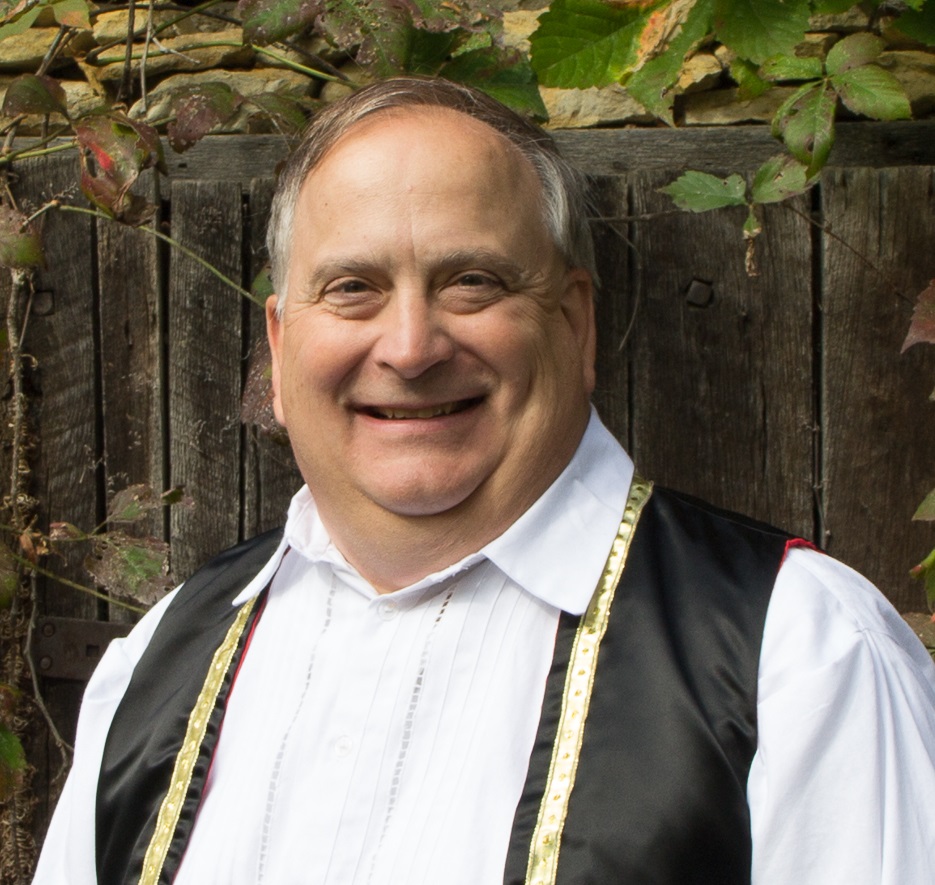 John Mikesic — Chair 1
John's family roots trace back four generations in the Strawberry Hill Croatian community. He credits his love for the tambura music to his parents and his aunt. His father, John Mikesic, and his aunt, Mary Ann Mikesic, were both longtime members of the Kolo Club, a Croatian folk group who performed on Strawberry Hill and around the community, in their youth. His mother Paula spent countless hours volunteering her time in helping St. John's Junior Tamburitzans during its existence. It is obviously clear that tambura music has always been a family affair for the Mikesic family. It continues today with Hrvatski Običaj! John's brother, Rick, is the Director of Hrvatski Običaj and his sister-in-law, Kristina, is a fellow performer. He also relishes the fact that his wife, Beckie, and daughter, Sarah, are one of the many people who support our group.
John feels that it is a privilege to have been tutored by Don Lipovac, who served for decades as the director of Saint John Tamburitzans, the junior tambura group in Kansas City, Kansas. Starting in fourth grade, John was a member of the Saint John's Tamburitzans until he left to attend college and focus on his professional career. While away from the Tammies, he always cherished the memories of the various performances and trips with the Junior tammies. When the opportunity to play with Hrvatski Običaj presented itself, John was eager to jump back into tambura lifestyle. This is John's second tour of duty as a Board member of the group. He is honored that the group has nominated and approved him to represent Hrvatski Običaj! It has been a great journey and he looks forward continuing to share the stage with family and long-time friends who share the same passion for the Croatian culture and music!
Joe Baric — Chair 2
Awaiting content Awaiting content Awaiting content Awaiting content Awaiting content
Awaiting content Awaiting content Awaiting content Awaiting content Awaiting content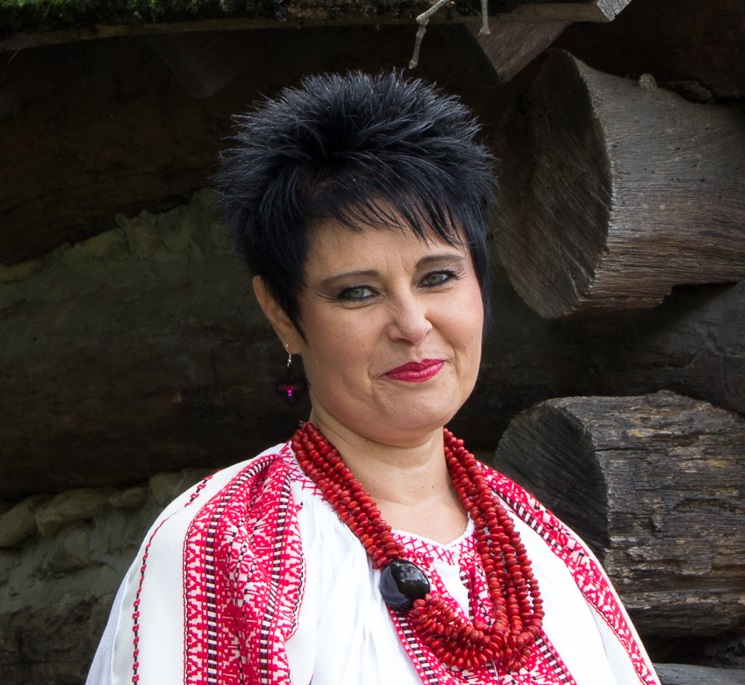 Kristina Mikesic — Chair 3
After a hiatus of 4 years Kristina jumps back on the board for a 3rd term. Having served from the beginning when the group was first conceived; her passion for the group continues. Watching this group grow from infancy with no budget, no ground rules but nothing more than an open slate to develop a willing group of people into what has become known as Hrvatski Običaj. She is proud to see where this group has ascended to. In the early days we knew we wanted the group to be fun and just get together and play. What has since developed is no small feat considering most everyone has full time jobs. Some have since retired since the group started. The journey has been filled with so many wonderful memories. The organization of numerous bus trips to the C.F.U. Adult Tamburitzan festivals. The creation of a website which was started by a former member and now maintained by Kristina and Jim F. Kristina was thrown into even more with the learning of what it takes to make a CD, policies and procedures and fundraising efforts.
None of this could have been accomplised without the help of her husband Rick Mikesic who serves as the director since the group's inception. All the valuable group members who donate their time and talent to the group; some playing multiple instruments and then those who have served on the board with her over the years and those who carried on the management role of the group during her time away. After now 2 CD's under the group's belt not a day goes by that she does not take time to pause and look at what has been accomplised. This year is an exceptionally exciting year where Kristina has been instrumental in the group's exciting adventure of a tiny tour and vacation in Croatia. The group could not be more excited than to know they will be taking their love of their culture back to the homeland and sharing it with the Croatian and Bosnian locals. Who knew a mere 13 years ago this is where we would be at? Kristina certainly did not expect what has become to be known as Hrvatski Običaj to be such a rewarding experience. Kristina is grateful for the opportunity to serve again and is thrilled to know this group has kept their heritage alive for just a little while longer here in Kansas City, KS.
Board Appointments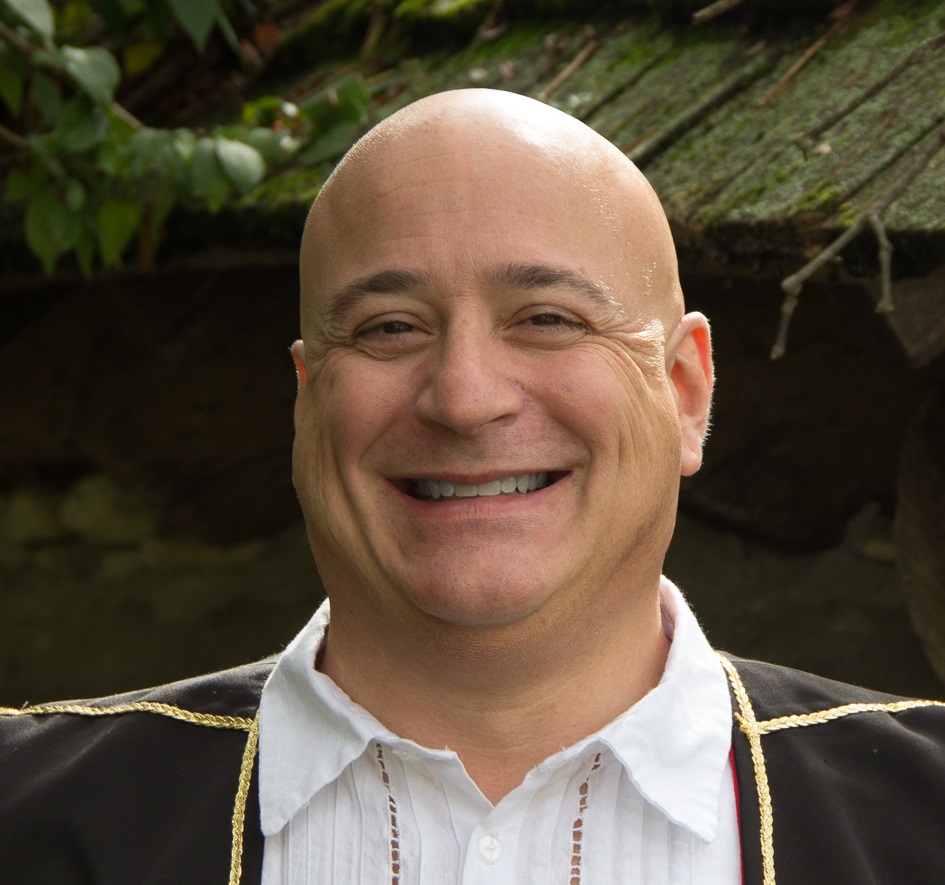 Rick Mikesic — Director
Rick started playing the tambura at age nine, when he first joined the Saint John Tamburitzans, the junior tambura group in Kansas City, Kansas. After just two years learning his way around the instrument, he became a part of the performing group. He fondly recalls the many performances and trips the group took, with the highlight of his young career being a three week tour of Croatia and Slovenia to perform. His knowl­edge of music is largely due to the nationally renowned Don Lipovac, who served for decades as the Musical Director of the junior group. After spending so much of his youth learning from Don, as an adult he returned as a guest performer on a regular basis. In addition, he was also a member of a local tambura band, Živili Hrvati, during the 1990's.
After more than a decade of being absent from the tambura scene to start a family and focus on a career, he jumped at the chance to once again play the tambura when Hrvatski Običaj began to come together. He credits the success of the group to the many dedicated members that share the love of the tambura music and the desire to "have fun". He's experienced immense joy in performing across the Midwest with Hrvatski Običaj and considers the recently released CD as a watershed moment for the group. He looks forward to many more years of playing the music he loves so much.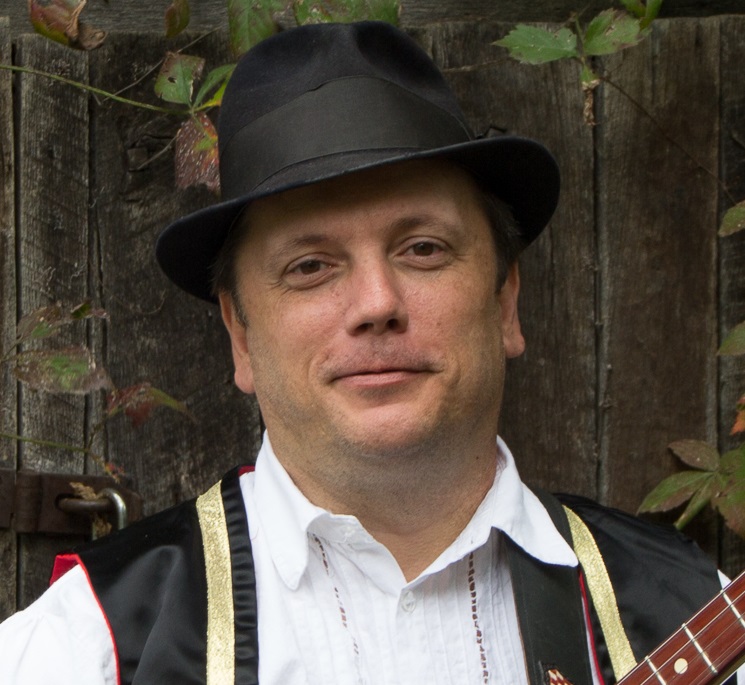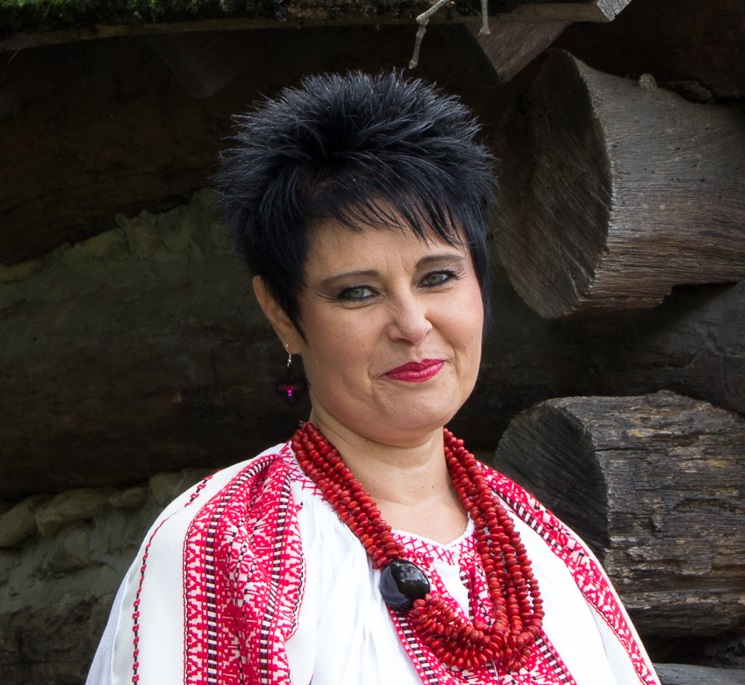 Jim Frankovich & Kristina Mikesic — Webmasters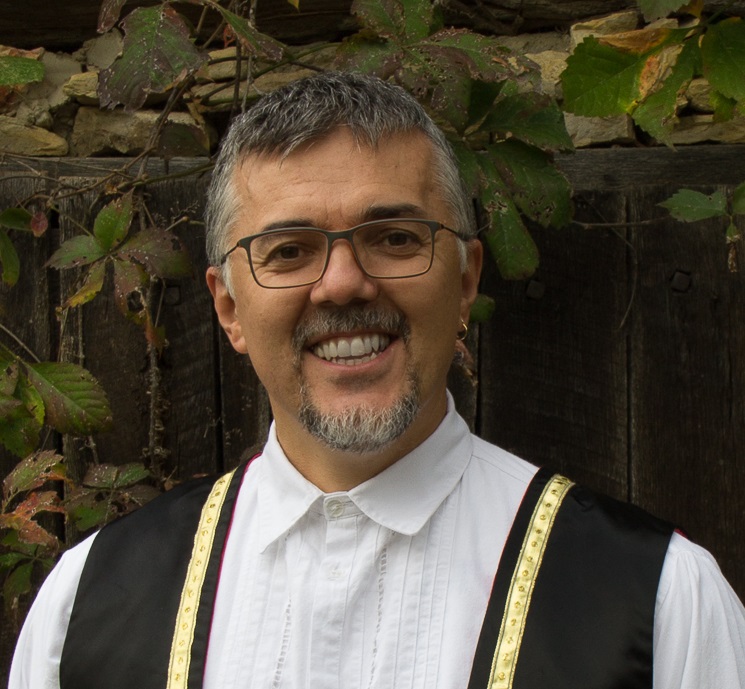 Mario Viskovic — Music Coordinator
Mario came to the US in 2000 as a refugee from Bosnia with his pregnant wife, Ivana and son, Lukas. Having been on the front line as a soldier during the Homeland War in the early 1990s, beginning in a foreign country was daunting but not as difficult as his time at war. Like most other immigrants and refugees they had a hard time adapting to a new community. But with the help of a rather large Croatian population in Kansas City, Kansas and Croatian Fraternal Union #35 many made the transition a little easier. This community allowed him to embrace his Croatian heritage and love of music which has always been a part of his life. As a young boy, he was a part of "Hor 57 djevojčica i dječaka", a group of children who performed choral arrangements throughout his city of Bugojno, Bosnia & Herzegovina and the former Yugoslavia.
In 2006 when Rick and Kristina presented the idea at a CFU meeting that they would try to start a tamburitza group again, Mario quickly made his decision to join them. He was excited and thought to himself: "Finally, there is 'live' Croatian music going on around here". Even though he wasn't into tamburitza music as a child or young adult, and only played guitar and never played tambura, the love and passion for Croatian music was strong. Since arriving in the US he truly missed "our" music and being able to participate in something like this pushed him forward to join those great musicians of the former Saint John Junior Tamburitzans. Playing guitar and singing makes him excited and happy. It's like being back in the old country. Bringing to life all that music is a great feeling.
Four years later, he has made friends with all the members of the group and they enjoy every practice and performance, especially when Sljivo is floating around. He thanks his lovely wife and children (Lukas, Nikola and Martin) for being patient with him and all the time he spends away from them. Unfortunately, anything good requires hard work and in order to make Hrvatski Običaj what it is today there has been some hard work along the way. He is very happy to be a part of this group and hopes we will leave a mark in the community as we continue to preserve the passion of our Croatian culture for many generations to come.
Past Board Members and Appointed Members
Joe Baric — Music Coordinator (2007–2009)
Ann Cavlovic — Dance Coordinator (2007–2010)
Rick Desko — Assistant Director (2010–2012)
Rick Desko — Webmaster (2009-2013)
Kristen Henry — Ad Hoc (2007–2008)
John Mikesic — Business Manager (2011)
Rick Mikesic — Business Manager (2007–2010)
Bunny Rodina — Ad Hoc (2009), Music Coordinator (2010)
Stephanie Sandelich — Ad Hoc (2010)
Mario Viskovic — Ad Hoc (2010-2013)
Sarah Soptic — Business Manager (2011-2014)
Kristina Mikesic — Public Relations (2007-2015)
Jim Frankovich — Chair 1 (2013-2016)
Marie Kolichh — Chair 1, 2 & 3 (2014-2017)
Nancy Calvano — Chair 1, 2 & 3 (2015-2018)
Ann Cavlovic — Chair 1, 2 & 3 (2016-2019)
Photos courtesy of Don Wolf and SNAP Photography.